Edit YouTube Ads for Success: What Makes a Successful YouTube Video Ad?
YouTube is the 2nd largest search engine after Google. It's a seriously amazing source for new sales! However, video ads fall flat if they're not edited to align with YouTube's…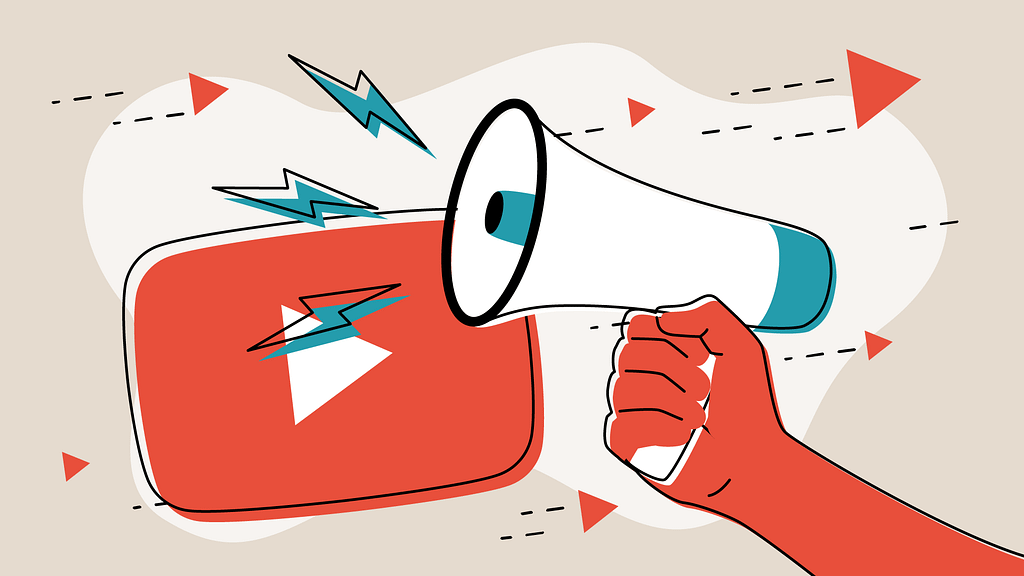 This article gives video producers introductory information on creating video ads for YouTube. For more in-depth information, see the additional resources at the bottom of this page.
Effective YouTube video ads often come in a collection of 6, 15 and 15+ second lengths. This "collection" is shown to potential customers across YouTube and non-YouTube online placements. Having multiple lengths of videos allows the advertiser to reach these customers in multiple scenarios. For example, a potential customer who is briefly browsing on their phone while waiting in a line can view an entire 6-second ad. Later, when at home, that same potential customer might be receptive to a longer 60-second ad.
So where should you start? I suggest creating video ads that fit YouTube's 3 most common video ad slots: Bumper (6 seconds), Non-Skippable (15 seconds), and Skippable (15+ seconds) video ads.
Video Lengths
The below lengths fit YouTube's most readily available ad inventory, meaning they are lower cost placements for the advertiser to purchase and they reach a large audience. There are other YouTube ad video formats with longer lengths, however, those are not addressed here because they are less often suitable for advertisers.
Bumper Ads (6 seconds)
Non-Skippable Ads (15 seconds)
Skippable Ads (15+ seconds)
Bumper Ads (6 Seconds)
Bumper ads are non-skippable. The user must watch the entire ad. Here are some examples. *Apart from being 6 seconds long and non-skippable, Bumper ads have 3 things in common:
Fast pacing; that is, cut from scene to scene quickly.
Tight framing around faces and products.
An exceptionally simple message.
The above apply to all YouTube video ad formats, but it's especially important in bumper video ads.
Most importantly, bumper video ads cannot exceed 6 seconds, not even by 1 millisecond. Otherwise, Google Ads won't accept them as a "bumper ad" meaning, a "Skip ad" button will still appear on your 00:06:01 length video.
*Adapted from Google's resources. Google changes this all the time so if the link is broken, Google "Designing YouTube creative that drives action" to find this info.: https://skillshop.exceedlms.com/student/path/256579/activity/360290
Non-Skippable (15 Seconds)
Non-Skippable video ads force the user to watch the entirety of the video ad. That's a big ask on YouTube and that's why 15 seconds is the maximum length of this video ad format. These ads are a great opportunity to restate the same message from 6-second Bumper ads, but with new information or a more detailed call-to-action.
Skippable (15+ Seconds)
Skippable video ads allow users to click the "skip now" button after watching the first 5 seconds. A benefit of this ad format is that advertisers get to deliver their message within those first 5 seconds, and then, as a bonus, expand on that message should the user chose not to skip.
Of all the ad types, this one should be the most front-loaded because the goal is to convince the viewer to continue watching past the "skip now" button.
Components of Successful Video Ads
YouTube video ads are not unlike traditional media ads. Videos should be to-the-point, attention grabbing, and include a clear call to action ("shop now," "save 50% this weekend," etc.). Here are 5 important points to keep in mind when planning video ad creation.
Use tight framing so that even users on small mobile devices can clearly see the subject.
Make fast-paced videos to keep attention.
Use human actors to keep ads interesting (graphic only ads are un-inspiring and not memorable).
Build your "collection" of video ads with one message in mind. (E.g., "Lowest Prices" or "Biggest Selection" for example.).
Drive home the same message across all your ad lengths.
It's important to recognize that potential customers will remember just one message. Therefore, avoid highlighting "low prices" in 6 second ads and "best selection" in 15 second ads. Stick to one message in all videos, expanding on the message in longer video ads.
---
Subscribe for More
Our monthly email was created for in-house PPC teams and agency owners. Emails cover advanced digital marketing topics and include video tutorials.
---
Summary
A collection of video ads of various lengths is more effective than a single, long-format video ad. Potential customers can be reached at more moments (e.g., while commuting or at home) with a variety of video ad lengths. Potential customers can become receptive to viewing longer video ads after viewing 6-second ads. Effective video ads use tight framing, fast pacing and simple messages. A call-to-action is essential for 15 and 15+ second video ads. Focus on a single message throughout all video ad lengths.
The above video formats are not the only useful YouTube ads. Many successful YouTube video ads are quite long in fact. However, short video ads are a great place to start.
Additional Resources